Developing Leaders. Empowering Students.
Step Up Program
The name provides a broad perspective of this year-long training program for middle school students who want to challenge themselves by stepping up to make a difference. The vision for Step Up is to develop leadership skills and empower students to step up in our Sioux Falls Christian community and beyond. The goal is that students will build community through leading by example to encourage ALL SFC students to step up.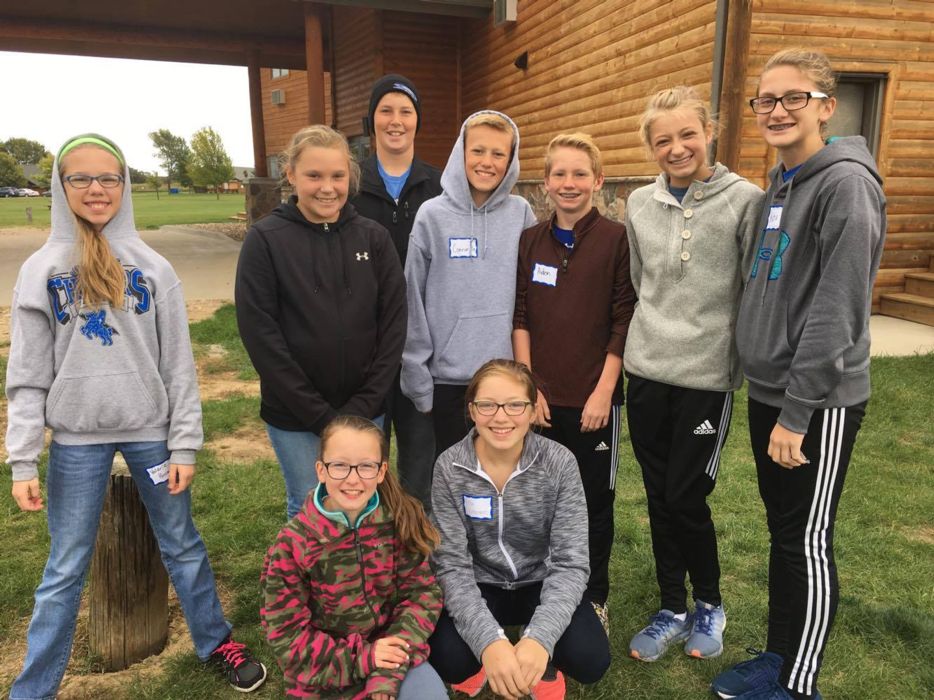 Step Up students learn leadership skills through a retreat experience; other opportunities for growth are Eat & Meet lunches, weekly step up challenges, devotions, service opportunities, chapel and committee participation.
During training meetings, Step Up students are challenged to think through examples of what they "have done recently", what they "notice" around them, and commit to an "I will" goal. Elements of leadership include discussion of current issues/concerns in the middle school, Random Acts of Kindness, service project experiences, accountability partners, leadership, scenario discussions, devotion sharing, and weekly Step Up challenges. Being a part of this group requires students to get out of their comfort zones through self-directed responsibilities and leadership to impact one's social circles of friends and more. May we all be reminded to Step Up in our daily lives and impact others for Christ!