Tell Me a Story
Oral Interpretation is the study of literature through the medium of oral performance. The goal of oral interp is to tell a story, and bring to life the printed word. Participation in the oral interp team at SFC allows students to develop public speaking and performance skills that they will use the rest of their lives.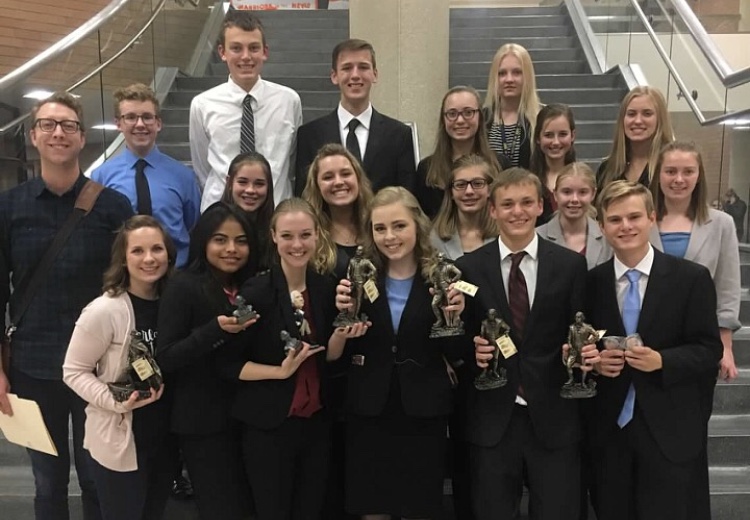 Participation in the Oral Interp team is open to all 9-12th grade students, and is coached by Jessica De Wit (jdewit@siouxfallschristian.org).
Oral Interp/Debate class is offered at SFC for speech credit. By participating in the class, students can gain their required speech credit while also being part of the Oral Interp team and participate at tournaments and meets outside of the school day. Students do NOT need to participate in the class to be on the team, and can still be on the team as an extracurricular activity.
South Dakota Interp Events
South Dakota recognizes seven interp events at the state competition:
Poetry, Storytelling, Serious (prose or drama), Humor, Non-Original Oratory, Duo, Reader's Theatre