Debate
Participation in Debate at Sioux Falls Christian is open to all high school students, regardless of grade or experience. Students that are new to debate, whether freshmen or seniors, will start off competing against other students of similar experience.
2018-2019 Season
November:
Novice After School competitions (Oct 30, Nov 6, Nov 13)
Varsity competition (Nov 3, Nov 10, 17)
December:
Class A Challenge, December 4 at SFC
January competition
February competition
March:
Sioux Falls O'Gorman High School (March 1-2)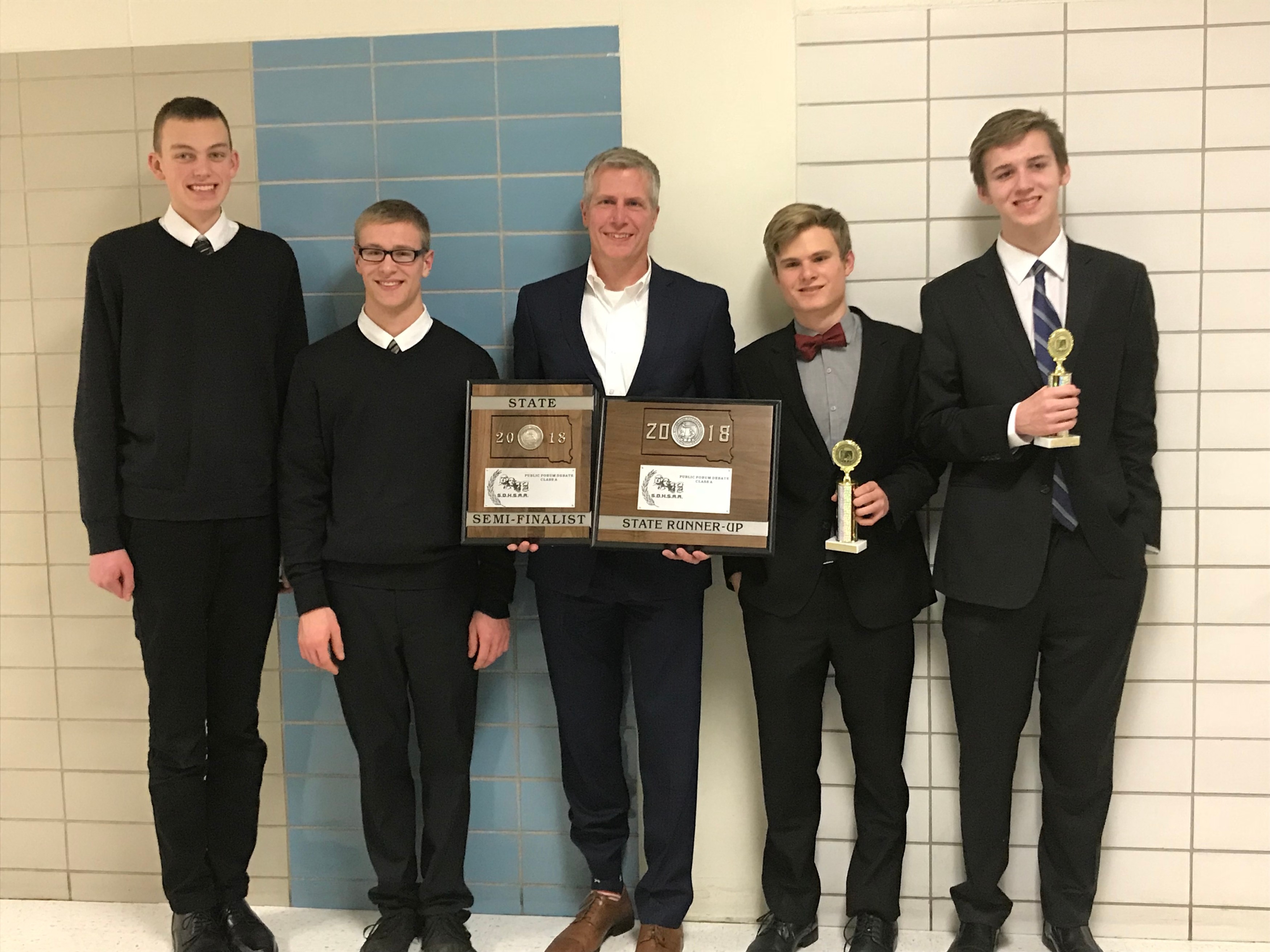 Students that are new to debate competition are considered "novices." Novice-only debates occur after school on Tuesdays in November at high schools in Sioux Falls. Other debate tournaments for Varsity and Novice level students that SFC has competed at in the past typically occur on Saturdays and have been located in Yankton, Brookings, Mitchell, Harrisburg, Brandon, and Washington High Schools.

Participation in debate is open to all high school students, even if participating in other activities. The nature of debate preparation allows for flexibility.
SFC Debate History
Debate was introduced as an extracurricular activity at SFC in the fall of 2009. In its first season at the State Tournament, two freshmen teams advanced to the quarter-final round, with one of those teams advancing to the semi-final round. Subsequent years have resulted in State Champions (2012, 2014, 2015, 2016, 2017), Runner-up (2018) and Semi-finalists (2013, 2014, 2017 & 2018).