We Nurture Christ-Treasurers
Nurturing hearts and minds, our Kindergarten program at Sioux Falls Christian begins the foundation for your child's biblical education. We encourage discovery and interaction with God's world and each other through fun and engaging learning experiences!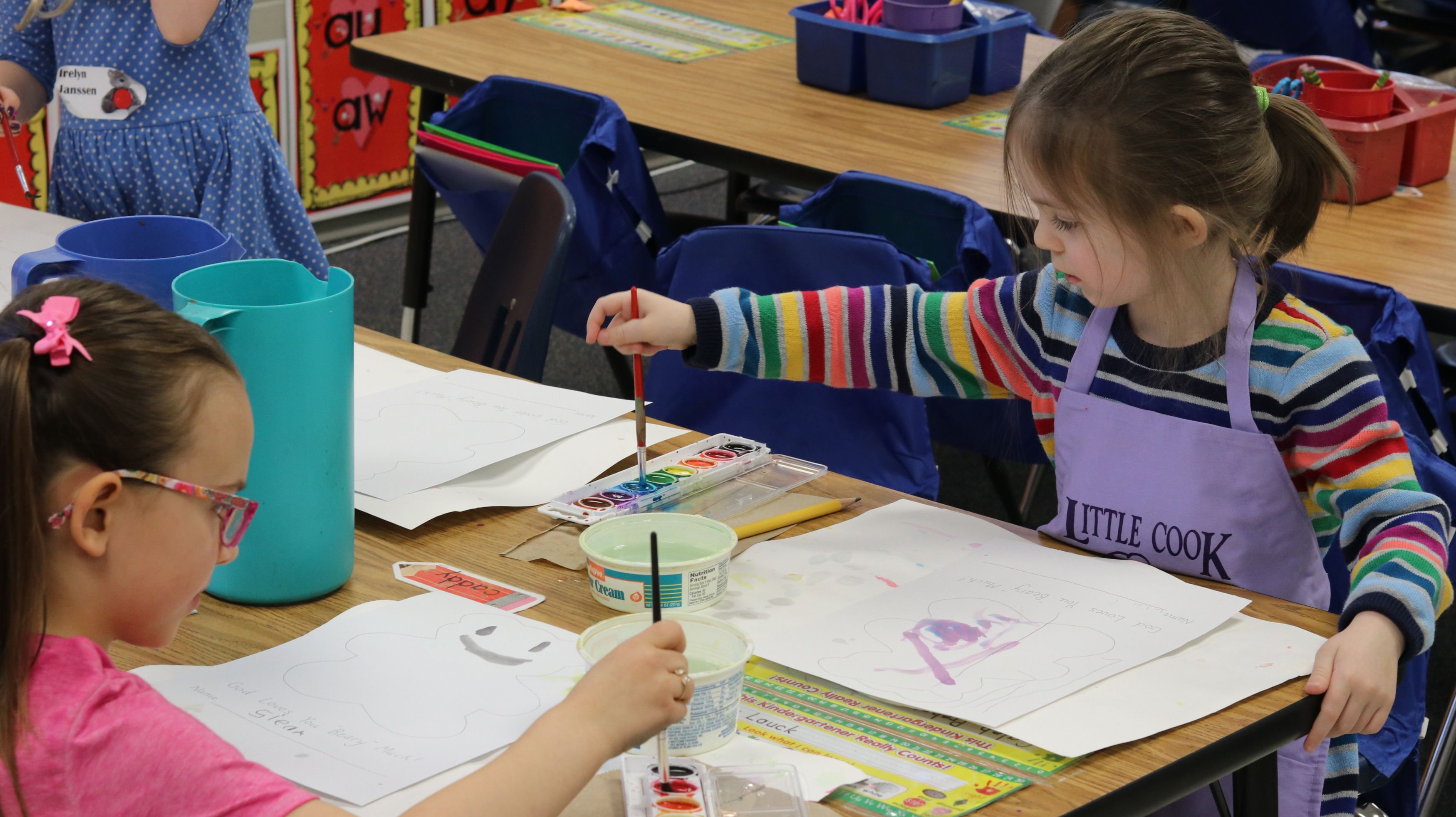 Kindergarten is structured the following way:
First day of school until Christmas break - Three full days, Monday, Wednesday and Friday
Remainder of the school year - Five full days (Monday-Friday)
Each Kindergarten classroom has the assistance of an experienced educational aide, allowing our teachers to further enhance their daily lessons and also reducing the student-to-teacher ratio.
We offer Kindergarten Round-Up in the spring for new students and new families, so your child can meet a teacher and enjoy a morning of classroom experience to help ease the future transition!
For students who need placement during the non-Kindergarten days (Tuesday and Thursday) in the first half of the school year, we offer KinderCare. This supplemental program runs on a full-day schedule and is directed by three of our SFC Kindergarten teachers.
Click HERE for more details regarding our KinderCare program.