The Gathering at Sioux Falls Christian is a place for our SFC community to come together and strengthen relationships with one another.
The Gathering is designed to encourage connections and relationships, provide a place to gather people together for a common purpose, and engage our SFC community in learning about SFC education, programs, and opportunities.
Gathering Details
The Gathering is located at 6101 S Charger Circle and includes five unique rooms to accommodate groups of various sizes.
Complimentary Wi-Fi is available upon request and a full kitchen is also available.
The Gathering is available both for drop-in hours Monday-Friday and may also be reserved as outlined below.
School-sponsored events are also held in this building from time to time.
The Foyer
As you enter The Gathering, you'll find a warm and inviting open space with comfortable chairs, small tables, and a self-serve coffee and treat station.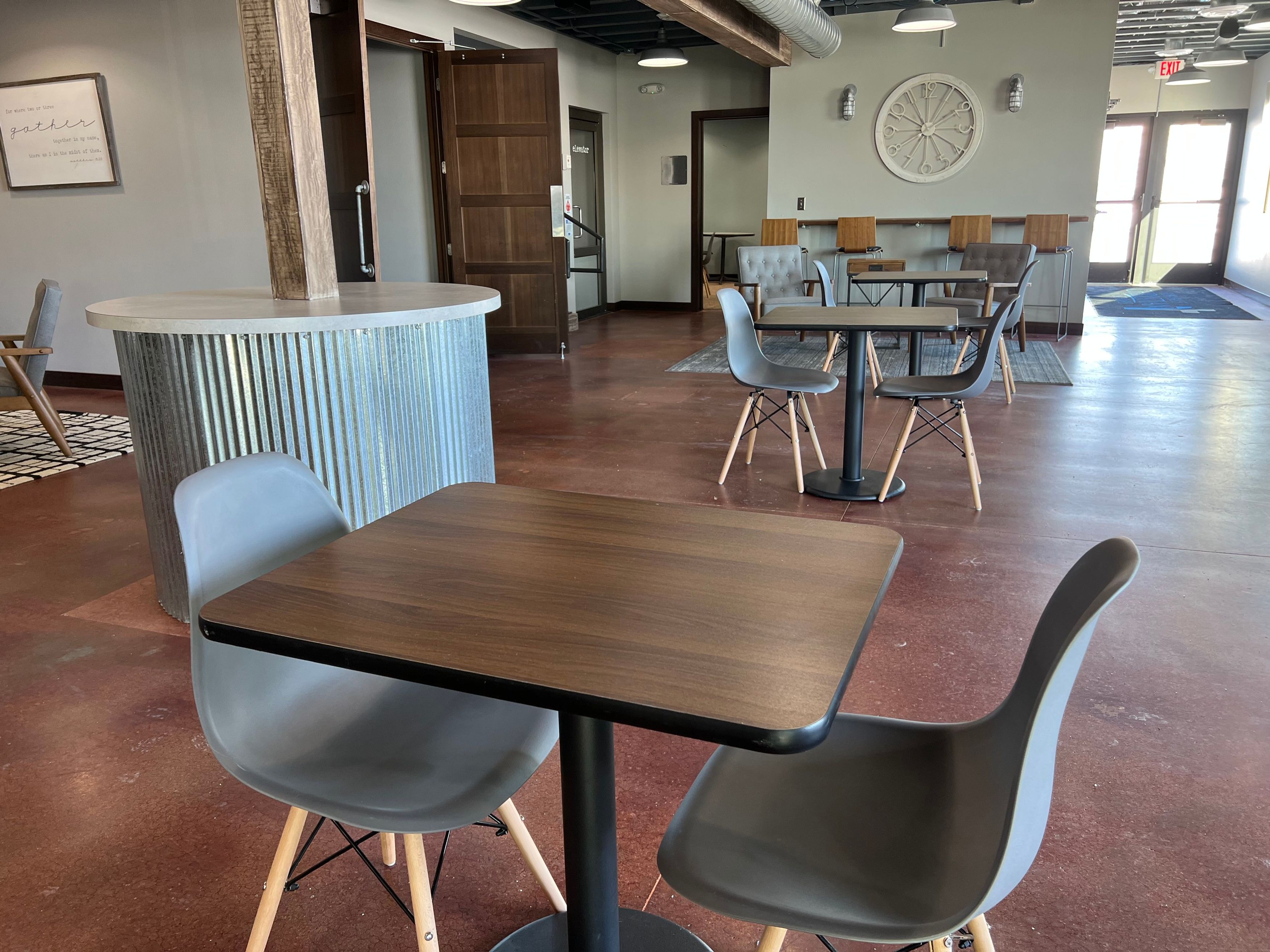 Meeting Rooms
Also located in The Gathering are three private rooms for groups to meet.
Canaan
The Canaan room comfortably seats 15-20 people in the provided round tables and chairs. This room is on the main floor of the building, off the main foyer space.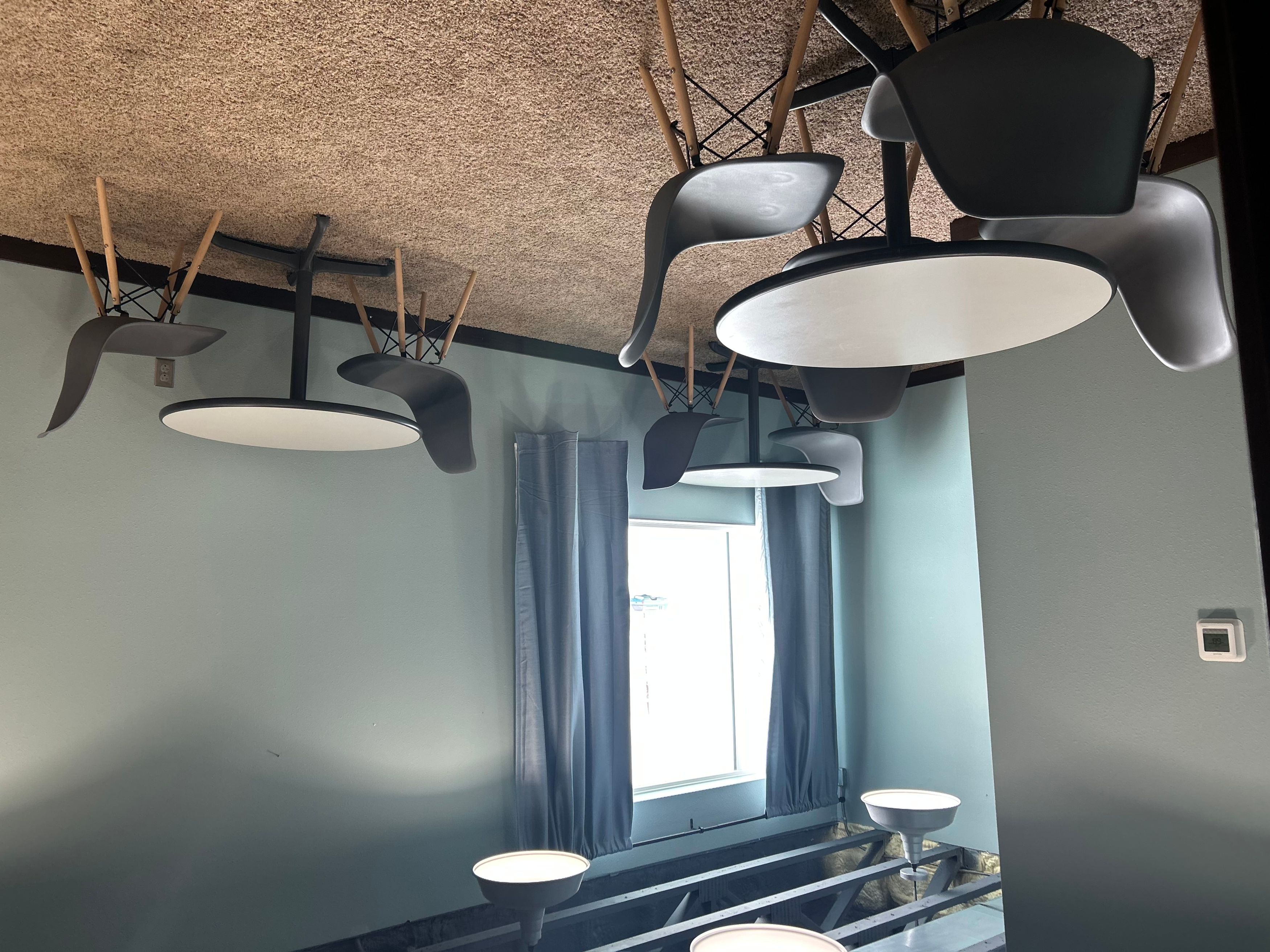 Galilee
Galilee is an open-concept room with space for a flexible seating setup; a sink is available. This room is on the upper floor of the building and restrooms are just down the hall.
Jericho
The Jericho room seats up to 35 people (conference style) with a large whiteboard provided, as well as a sink and a small counter. This room is on the upper floor of the building.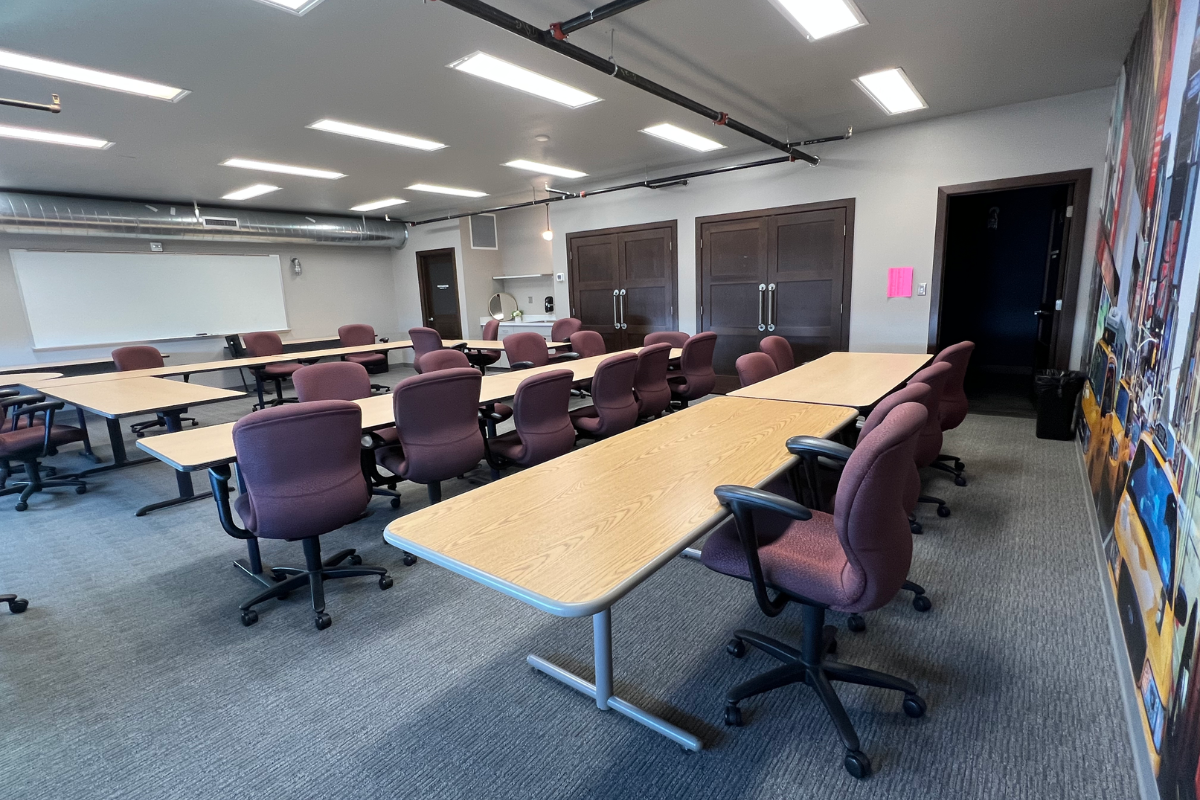 Restrooms are located on both the lower and upper floors of the building. A full kitchen is available on the first floor.
The Chapel
The chapel seats 430 theater-style and up to 140 banquet-style, with the included tables and chairs.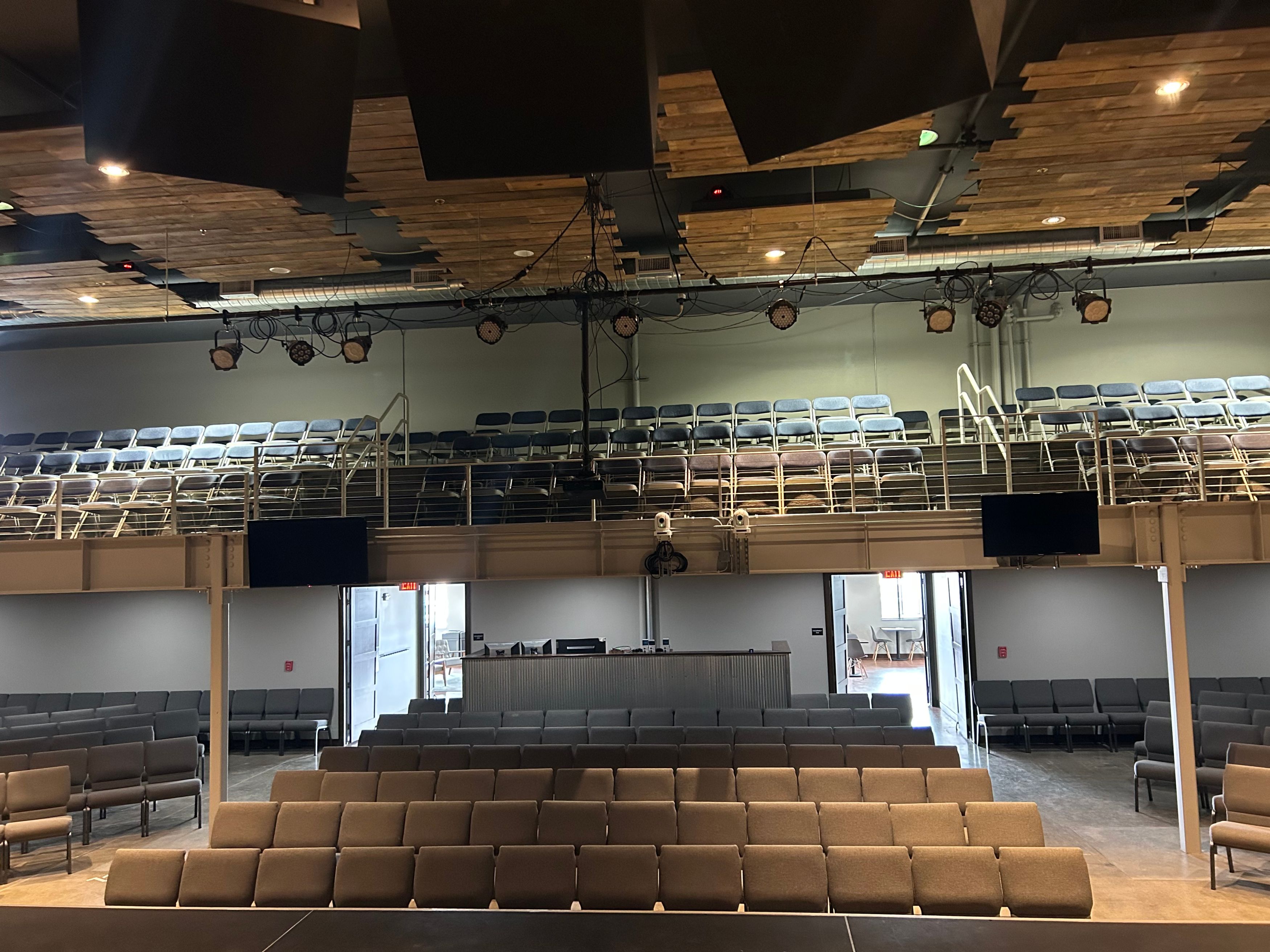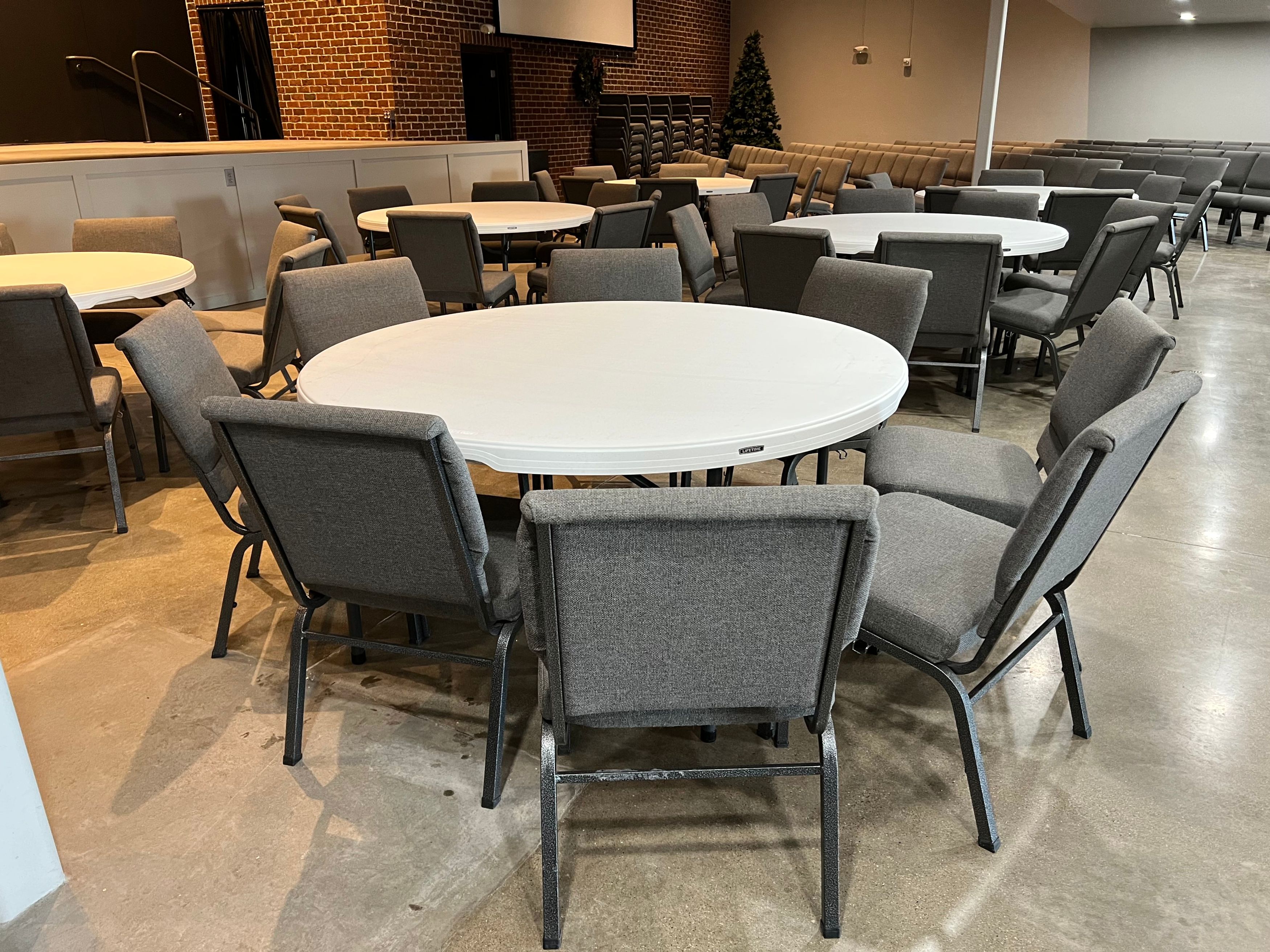 Our spaces are ideal for:
Meeting with your small group

Quiet personal Bible study time

Visiting and having coffee with another parent or grandparent

Holding a group Bible study

Visiting time for SFC moms with small children

Meeting with a group for a speaker's presentation

Renting for an event or graduation open house
Drop-In Hours
Monday-Friday | 8:00 a.m. - Noon
Drop in for coffee with a friend or personal Bible study time, no reservation needed.
Reserve for Free during Drop-In Hours:
School-related meetings or events
Small group Bible study
Reach out to
Jessica Espland
to inquire about reserving your space at The Gathering.
For your convenience, a self-serve coffee and treat station will be available (exact change or credit card accepted).
*Open on days school is in session. On days school is not in session (vacation days and holidays, etc), the meeting spaces will not be available.
Renting The Gathering
In addition to our drop-in hours, rooms at The Gathering are available for rent Monday-Saturday.
Reach out to Jessica Espland to inquire about reserving your rental space at The Gathering.