Kids Corner Summer Program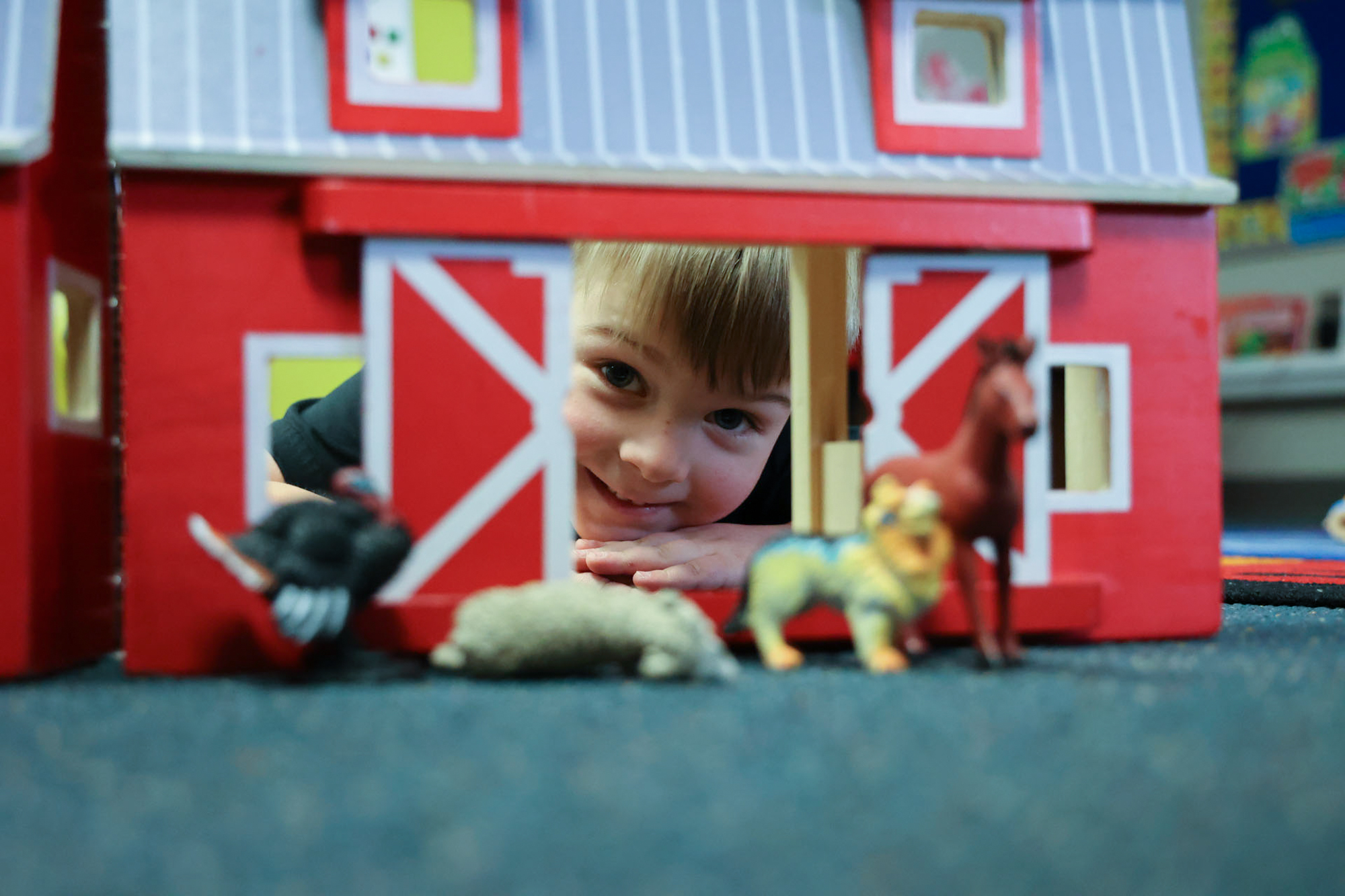 Summer Hours
Monday-Friday 7:00AM-6:00PM
Start Date: Monday, May 22
End Date: Friday, August 12
Closure Dates: May 29, July 3 & 4
Age Requirements
Students attending the summer program must be 4 years of age by January 1, 2023, or have attended one full year of preschool at Sioux Falls Christian. Students can attend Kids Corner Summer Care through the summer before their 6th-grade year (regardless of age).
Drop-In Care
Kids Corner operates as a drop-in care facility. Once your child is registered for care, he/she can attend at any point during the summer with no advance notice. You will only be billed for the days your child is in attendance.
Rates/Payments
The cost for Summer Kids Corner is $35/day (plus any additional daily activity or field trip fees).
Statements will be sent out (via email) weekly through the Procare software system. A Financial Agreement must be signed prior to attendance.
Staff-to-Teacher Ratio
Kids Corner has a ratio of 1:10 for students five and younger and 1:15 for students over six years of age. These ratios are sometimes adjusted for more staff members to ensure a safer setting on certain field trips.
Field Trips and Activities
There will be several opportunities for various field trips throughout the summer. All field trip fees will be included in the daily rate according to which group your child chooses for the day.
Lunch/Snacks
BREAKFAST - Kids Corner does NOT provide breakfast or an opportunity to eat breakfast in the program. Please make sure your child has breakfast prior to arriving.
LUNCH - Kid's Corner does NOT provide hot lunch. Your child will be required to bring his/her COLD lunch each day. Microwaves will NOT be available this summer. Kids Corner is planning to offer a "Kids Corner Sack Lunch" option for purchase. Examples: Pizza Ranch Pizza or Hot Dog/Chips. More information will be provided once these details are available.
SNACKS - Kids Corner will provide an AM & PM snack each day. Subject to change.
Summer Learning Activities
There will be age-appropriate learning activities associated with each daily theme. Learning activities will vary from hands-on activities, guest speakers, worksheets, and other educational experiences.
Potty Training Policy
Students are expected to be fully potty-trained prior to attending Sioux Falls Christian Summer Care. This means that they can use the restroom unassisted, as well as communicate with staff members when they need to use the restroom. If frequent bathroom accidents occur while in Kids Corner, your child may be asked to take a break from the summer program. Please see the Sioux Falls Christian Potty Training Policy on the school website for more details.
Behavior Expectations
Students attending Kids Corner are expected to follow the program rules and treat all staff and students with respect. The staff reserves the right to hold a student out of activities (field trips included) due to poor behavior. If there are multiple behavioral issues, childcare may be terminated.
Summer Care - Weekly Themes and More
This summer there will be various activities to sign up for each day. Theme options will change on a daily basis. Field trips and activities will be offered daily. Some activities will be designed for specific age groups and others will be all-inclusive. Students will spend a majority of the day within an age-appropriate group but will have opportunities to interact with all students. This will ensure that students remain in a safe and smaller group throughout each day. On and off-campus activities will be posted one to two days prior to the activity to give you time to decide what will work best for your child. All details of the on-campus activity or field trip will be posted at that time.
*If we feel it is necessary due to equipment needs or the possibility of required waiver forms, we will provide advance notice of certain field trips.
What should you bring?
Please make sure your child brings the following items on a daily basis -
Bag or backpack (if your child does not have a bag then one will be provided for him/her at an additional cost)

Cold lunch (unless purchasing the "Kid's Corner Sack Lunch" option - more details to come)

Swimsuit & towel - No specific dates set for swimming, so please just plan to bring this everyday.

Tennis shoes

Water bottle (please label)
OPTIONAL: Please consider leaving Skyzone/Air Madness socks in your child's bag.
OPTIONAL: Season Passes & Memberships - Please consider leaving your child's pool pass at Kids Corner (for a small fee the city will issue you a "daycare pass"). It is also helpful if you can provide a copy of any other memberships your family might have (Zoo, Butterfly House, Washington Pavilion, etc.)
Sunscreen is provided unless your child requires specific sunscreen.