Grandparents Day
Grandparents Day is a day to celebrate the generations and
what God is doing in our midst!
Each year Sioux Falls Christian hosts two Grandparents Days - one in the fall for grandparents of elementary students and one in the spring for grandparents of middle school and high school students.
Grandparents Day is an opportunity for our grandparents to visit SFC, hear about new and exciting events, enjoy a continental breakfast with other grandparents, and then enjoy a special chapel service and visits to the classroom with your grandchild(ren)!
Grandparents Day Itinerary for Friday, Oct. 12
8am - 9am - Continental Breakfast provided by G.R.A.C.E.
9:15am - 10am - Chapel in HS Auditorium
10am - 11:30am - Classroom visits with K-5th Grade
Click Here to watch the chapel live!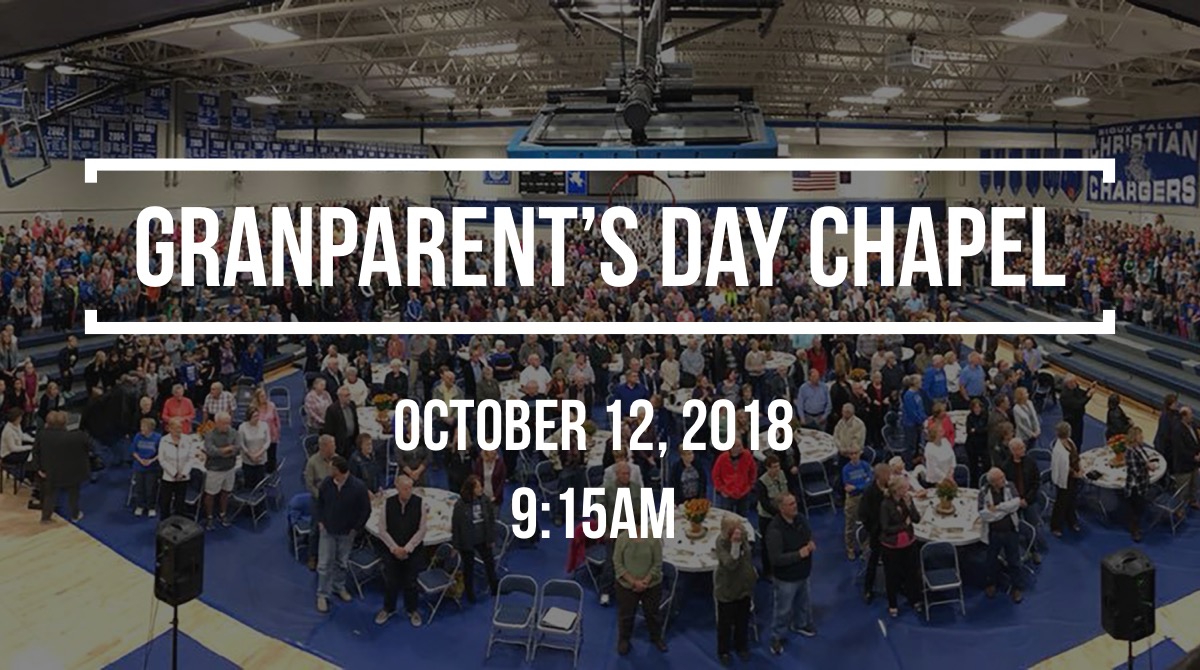 Save the Date!
Grandparents Day for MS and HS students is Monday, April 29. 2019.
Your impact on the lives of your grandchildren is immeasurable and we look forward to having our grandparents in attendance on those dates!