Fundraisers
Annual Fundraising Events
You are invited to participate with parents and friends to support Sioux Falls Christian Schools. You do not have to have children at SFC to participate in any of these program
Cookie Fair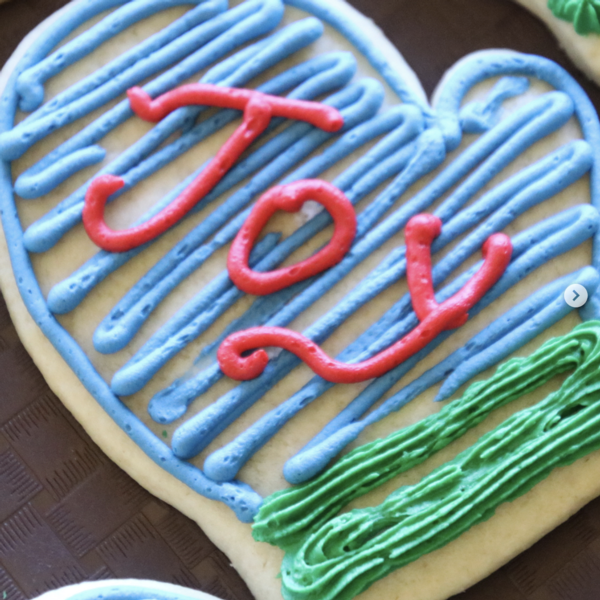 School families work together each year to make over 6,000 dozen Christmas cookies for sale throughout the community. Because the community has embraced this project, much of the money raised comes from outside our constituency. Nineteen different varieties of beautifully decorated cookies are sold and carry a message of Christmas hope. All cookies are pre-ordered in October and early November and are picked up on the day of the Cookie Fair (this date is usually the first Saturday in December). Any extra cookies are sold on the day of the Cookie Fair.
Masters Touch Auction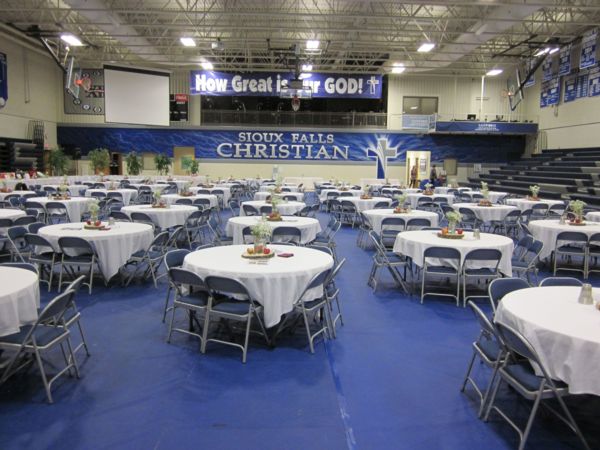 The Master's Touch Auction is held annually and is a fundraiser which includes a dessert auction, silent auction and live auction. Our community business neighbors along with our Sioux Falls Christian parents are very generous each year as they donate many of the auction items. The proceeds from this event supports the general operating budget of our school.
Golf Tournament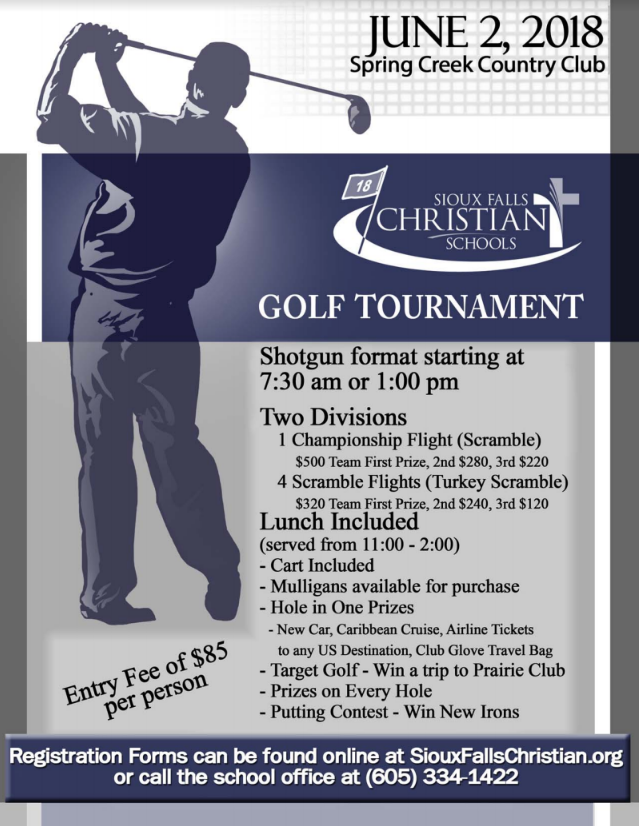 The Golf Tournament is an annual event held in early June. Community sponsorships help to make this an outstanding fundraiser for our school.If you would like to become a sponsor of this event, please contact the advancement office at Sioux Falls Christian. This golf event is a great avenue for families and community supporters to spend a fun and relaxing day building long lasting relationships. Proceeds from this event help support our tuition assistance and missions program.
Click here for the 2018 Team Registration form.
GENERAL MILLS BOX TOPS FOR EDUCATION
Box tops are available on a variety of products. After they are collected and sent in, the school receives a check from General Mills. Each box top is worth $0.10! The box tops can be handed in to the school office at anytime throughout the year. It is appreciated if the box tops are trimmed along the edge of the coupon but the entire expiration date must be visible and not expired.