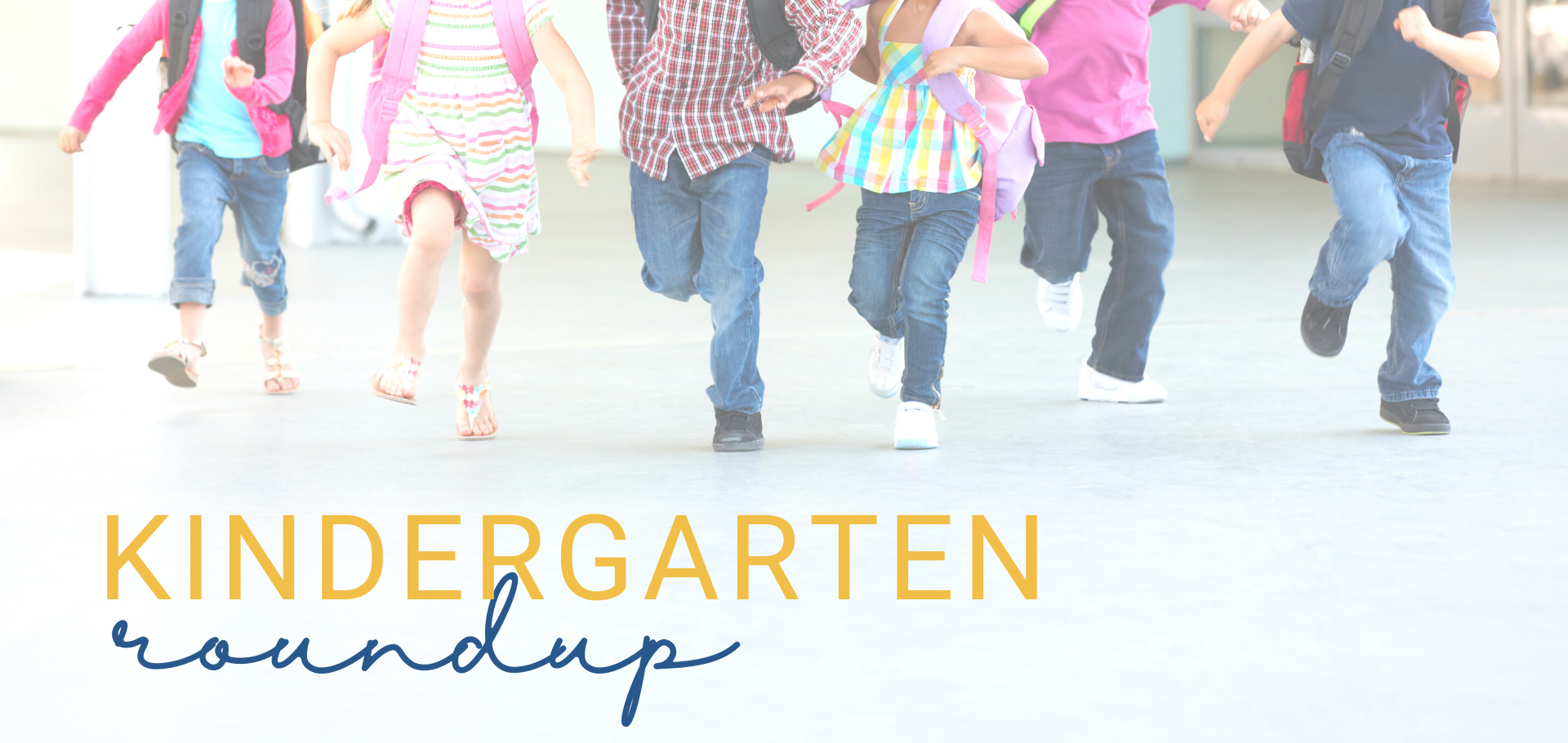 Thursday, March 2, 2023

Morning Session:
8:30 - 11:00 am

Afternoon Session:
12:15 - 2:45 pm
Parent Meeting:
6:30 p.m.
Chapel at The Gathering (6101 S. Charger Circle)
What happens on Roundup Day?
On Roundup Day, your child will have a chance to meet the Kindergarten teachers, visit his/her potential classroom, tour the school, and meet new friends.
A "teddy bear" theme will be the focus of many of the day's activities. Please send a favorite teddy bear or stuffed animal along.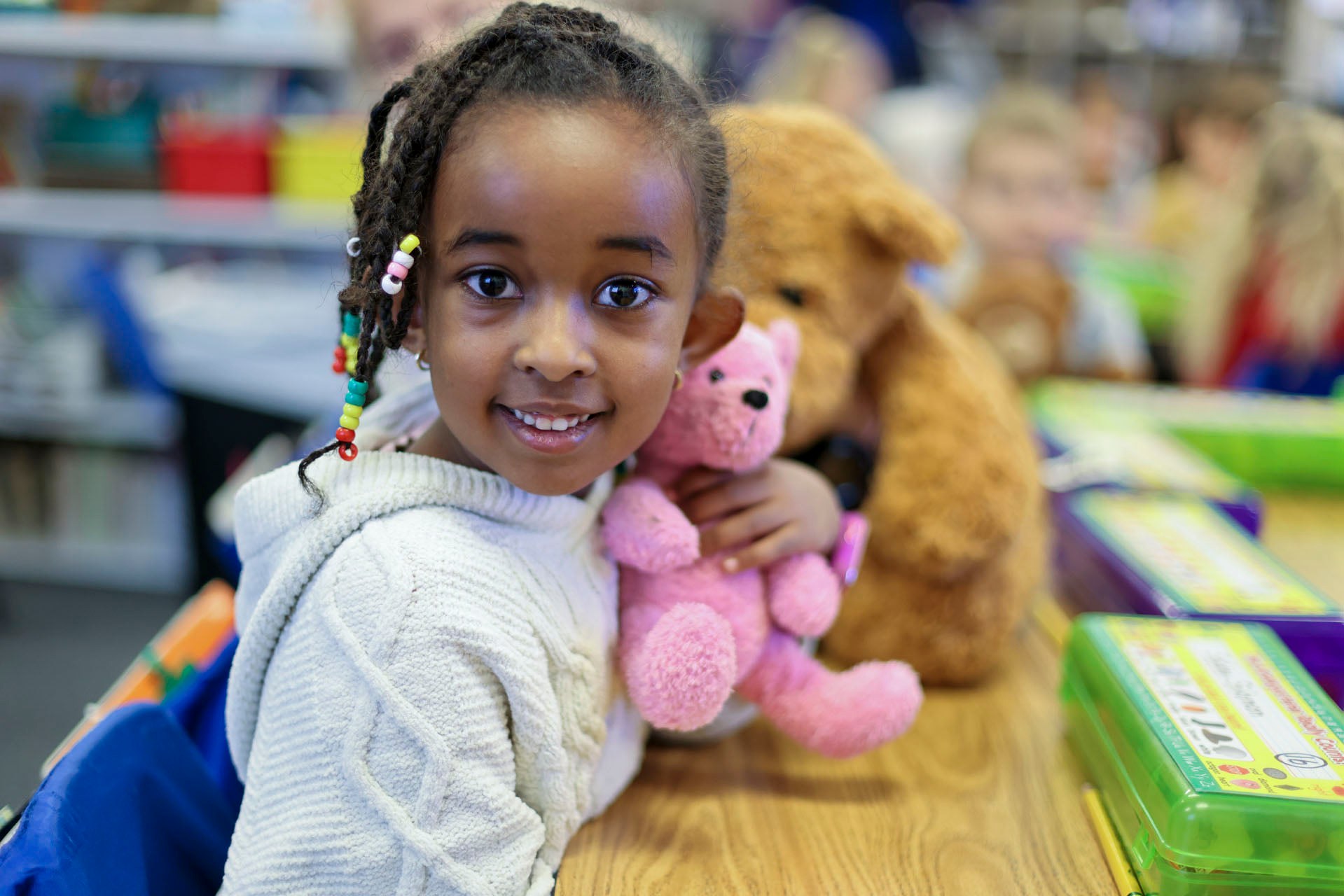 Daytime Parking & Directions
Please park near and enter Door B (Elementary Entrance). We'll greet you at the check-in table and provide your child with a nametag and group color. You are welcome to wait in the elementary cafeteria for the 8:30 session and in the elementary gym for the 12:15 session.

Activities during the day are just for students (and their teddy bears!). We encourage you to walk them into their assigned group and say, "see you in a little while."
Please pick up your child at Door D (map below).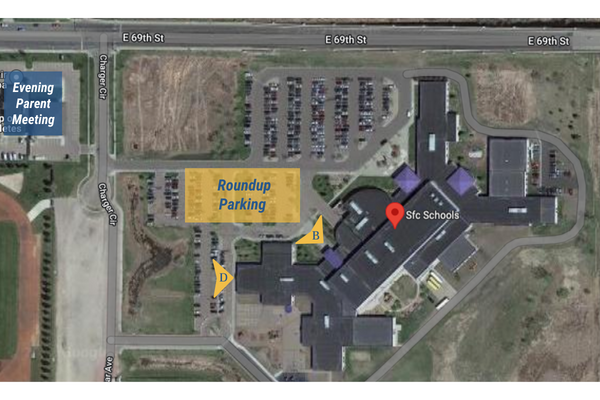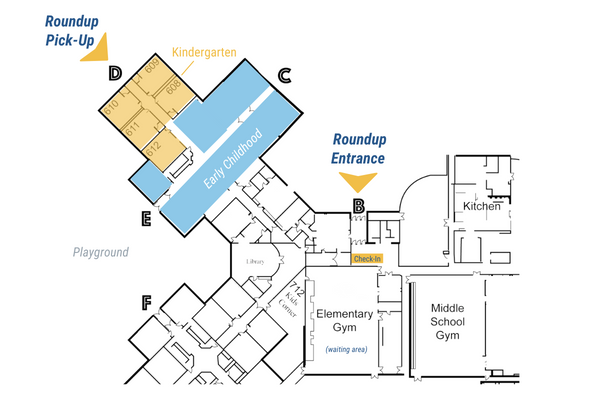 Tours
Elementary Principal, Dr. Kym Johnston, will offer tours to parents during the afternoon and morning sessions and after the evening parents' meeting.
Parent Meeting
6:30 p.m. in the SFC Chapel at The Gathering
6101 S. Charger Circle (SW Corner of Charger Circle & 69th Street)
At the parents' meeting that evening, we'll fill you in on the details of the day and tell you more about what sets Sioux Falls Christian School apart. You'll hear about our mission and receive registration materials for the upcoming school year.
2023-2024 School Registration
Registration information will be available at the evening Parents' Meeting on March 2. You will receive a folder with all the necessary paperwork and instructions will be given during the meeting. If you are unable to attend the meeting, stop by the elementary office for your folder and instructions.

Roundup Registration
Please register by clicking the button below.
You will receive an email confirming your registration and session time prior to Roundup Day. Please watch for those details as the date approaches.