Together Campaign Overview
Sioux Falls Christian is growing. The Together Campaign is our school's strategic response to the 15% increase in student numbers we have experienced in the last 4 years.
Started in 2018, the Together Campaign has already completed important additions to our campus that help us ensure an excellent, Christ-centered education for all of our students. Click Donate Now to support our Together Campaign.
Campaign Video
Watch our video to see how we prepare for both the students of today and the students of tomorrow.
Together Campaign Campus Plan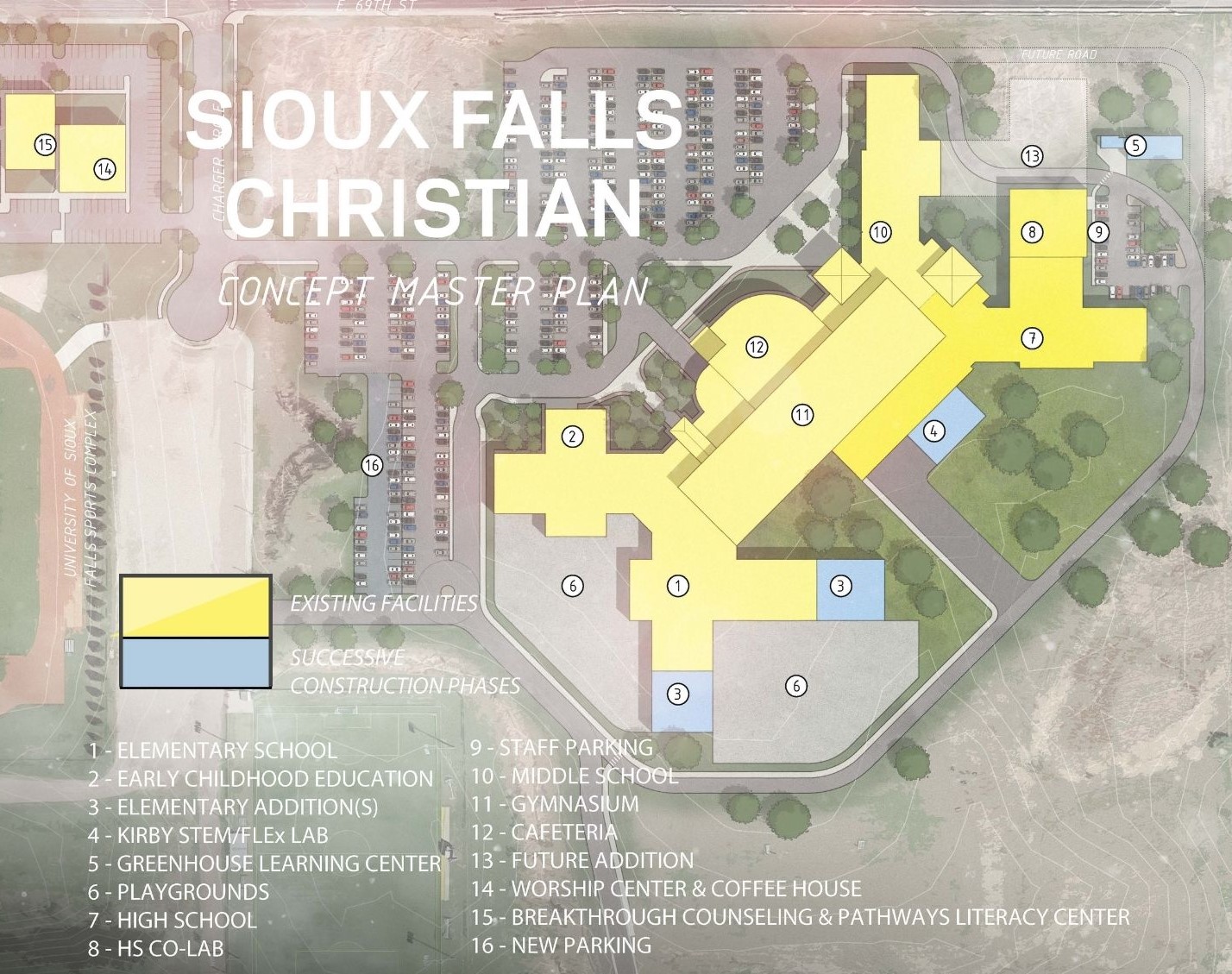 Together Campaign Fundraising
We have received $9.4 million in donations and pledges toward Phase 1 of our Campaign. Of that, $9.4 million, $5 million has been spent on completed projects.
We are still fundraising for the Elementary Expansion. We are seeking an additional $600,000 to complete the $5 MM Elementary expansion project for Fall 2023.
As we add vital classroom spaces on our campus, we ask for your support. Would you consider supporting our Together Campaign?
Questions or Want a Tour?
If you have any questions about our Together Campaign or want a tour of our campus, we would love to answer your questions and share with you our visions for ensuring an excellent, Christ-centered education for future generations.
Contact Christine Walker and Kate Bleyenburg at development@siouxfallschristian.org to set something up.